North Raleigh Chiropractor Is Here for You
Get Healthy at Ayres Chiropractic & Sports Injury Center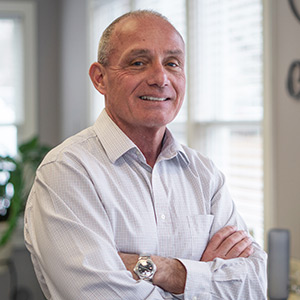 We promise to provide an objective, honest assessment and a recommendation you can take to the bank.
North Raleigh chiropractor, Dr. Thomas Ayres is dedicated to helping people of all ages stay active and pain-free through safe and natural chiropractic care. At Ayres Chiropractic & Sports Injury Center we love to help people move better and more efficiently. Whether you enjoy gardening or golfing, cycling or swimming, or just want to play with your grandchildren, Dr. Ayres is here to help you feel better and live better! He possesses over 30 years of experience and a reputation for excellence in the health care community.
Chiropractic care is one of the safest and most effective forms of care for treating musculoskeletal injuries. Dr. Ayres utilizes a variety of chiropractic techniques including manual, drop table and high-tech instrument-assisted adjusting.
Heal. Live. Perform.
Dr. Ayres specializes in helping you heal naturally regardless of your condition or situation. He'll create a personalized care plan that will give your body the opportunity to thrive and reach its maximum potential. We offer:
Auto Accident Care. Avoid lasting injury and pain from all types of accidents.
Sports Performance. Prevent injuries, heal faster and enhance performance.
Wellness Care. Stay active and maintain optimal health.
"My patients are confident that if I'm not going to be the doctor who's going to help them, they can trust me and know that I'm going to send them to the right person."
Health at Every Age
While we welcome patients of all ages and backgrounds, our favorite patients are those looking to stay active and maintain their wellness! Whether you're an active middle-aged runner or an energetic retiree who enjoys weekly rounds of golf, we can help you move well and feel well. Our patients prove it!
Take the first step toward optimal wellness! Contact us today and let's get started.

Dr. Thomas Ayres | (919) 846-0100
We're honored to be your choice for a North Raleigh Chiropractor!